Olivier van Breugel and Simone Mudde's Between Screens photo series showcases a phenomenon frequently witnessed in the Rijksmuseum's Gallery of Honor.

Hordes of people thronging to catch a glimpse of Rembrandt's renowned Night Watch, but increasingly often looking at it only through the lens of a cell phone, camera or tablet. Van Breugel and Mudde produce arresting close-ups of raised hands clutching pieces of electronic equipment, with the Night Watch on their screens.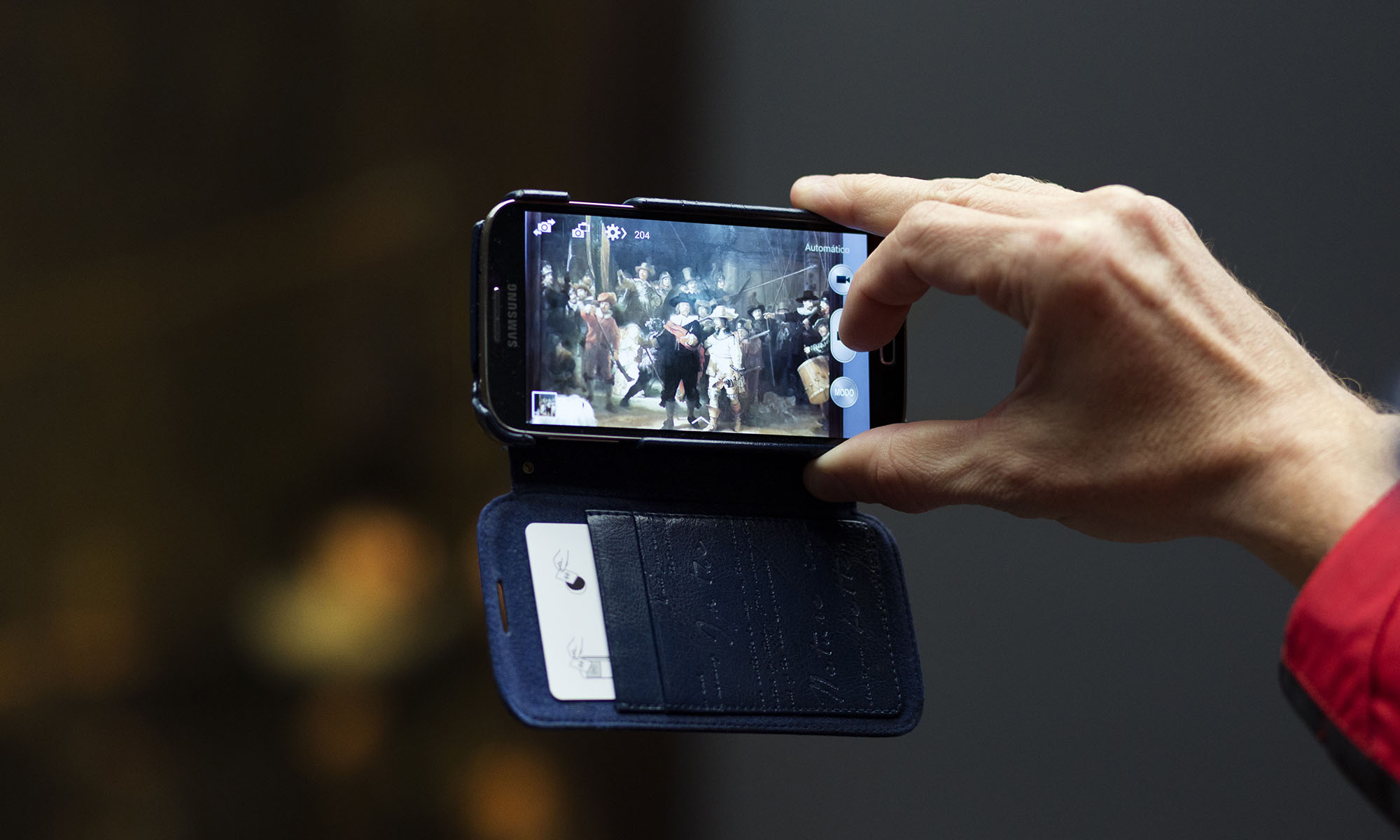 In the accompanying essay in the publication Nicole Montagne writes:
"The (amateur) photographer simply documents where his camera has been and how the camera was operated there. The photographs of van Breugel and Mudde reveal this mechanism with dead-on accuracy. They question photographs with photographs, and as such the essence of imagery and perception. We were there. But where were we when we stood in front of the Night Watch? Can we retell the tale? Have we witnessed something, made something our own? Have we in fact remembered anything at all?"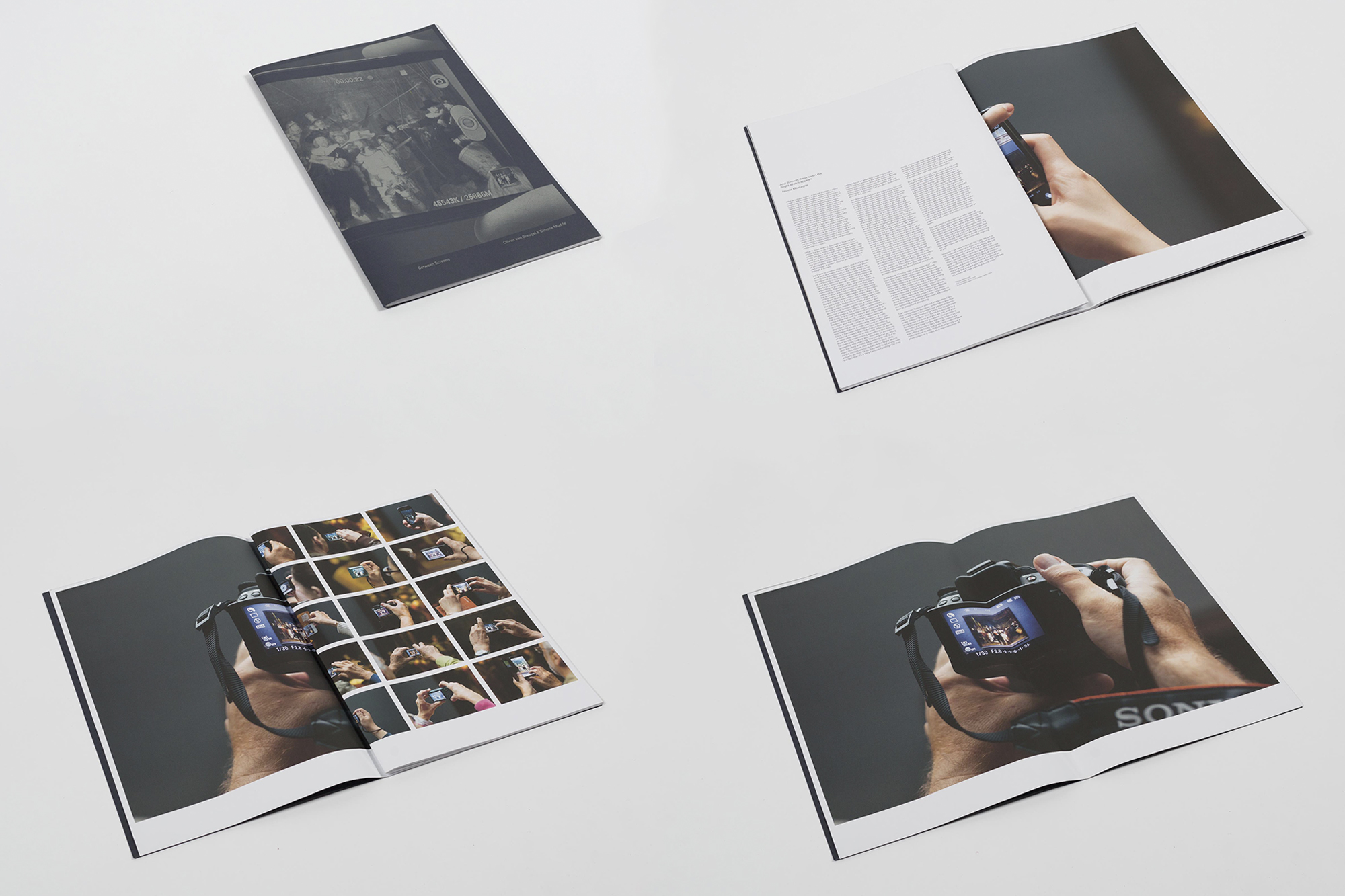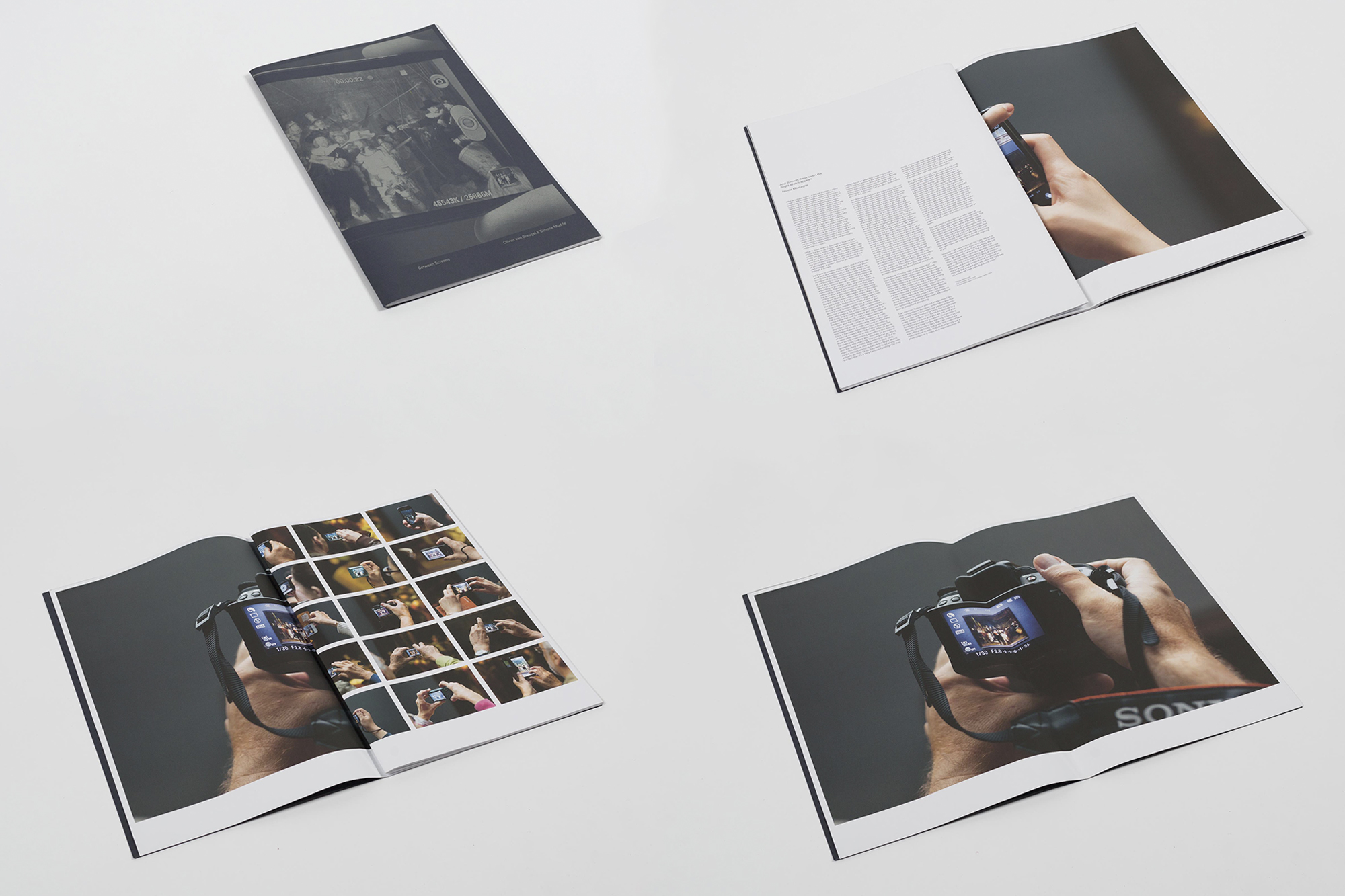 For the exhibition 'On the move' in Het Stedelijk Museum Amsterdam we've collaborated with designers Kummer & Herrman to develop a fitting presentation form for Between Screens. The publication consists of 4 loose cross-folded sheets so it can be folded out to a large poster measuring 188 x 125 cm.

Recently Het Stedelijk Museum decided to acquire both Between Screens and McHotel for their permanent collection. At the European Design Awards Between Screens was awarded the silver medal.

Buy the publication


Here you can see the Between Screens exhibited at the Stedelijk Museum in Amsterdam for the 'On the Move' exhibition. For the exhibition in Het Stedelijk Museum we attached the 3 different books to the wall. The idea is that when you have the 3 publications you can recreate the exhibition yourself.