At three o'clock in the morning after singing in the karaoke bar, the subways in Tokyo are finished running. You are resigned to take a taxi, but as this is ridiculously expensive many Japanese have come up with an alternative.
McHotel is the first collaboration with Simone Mudde. In 2012 we stayed in Tokyo for 6 weeks to work on new photographic projects. During this stay we both got fascinated with outdoor sleeping. We joined forces and have been working together ever since.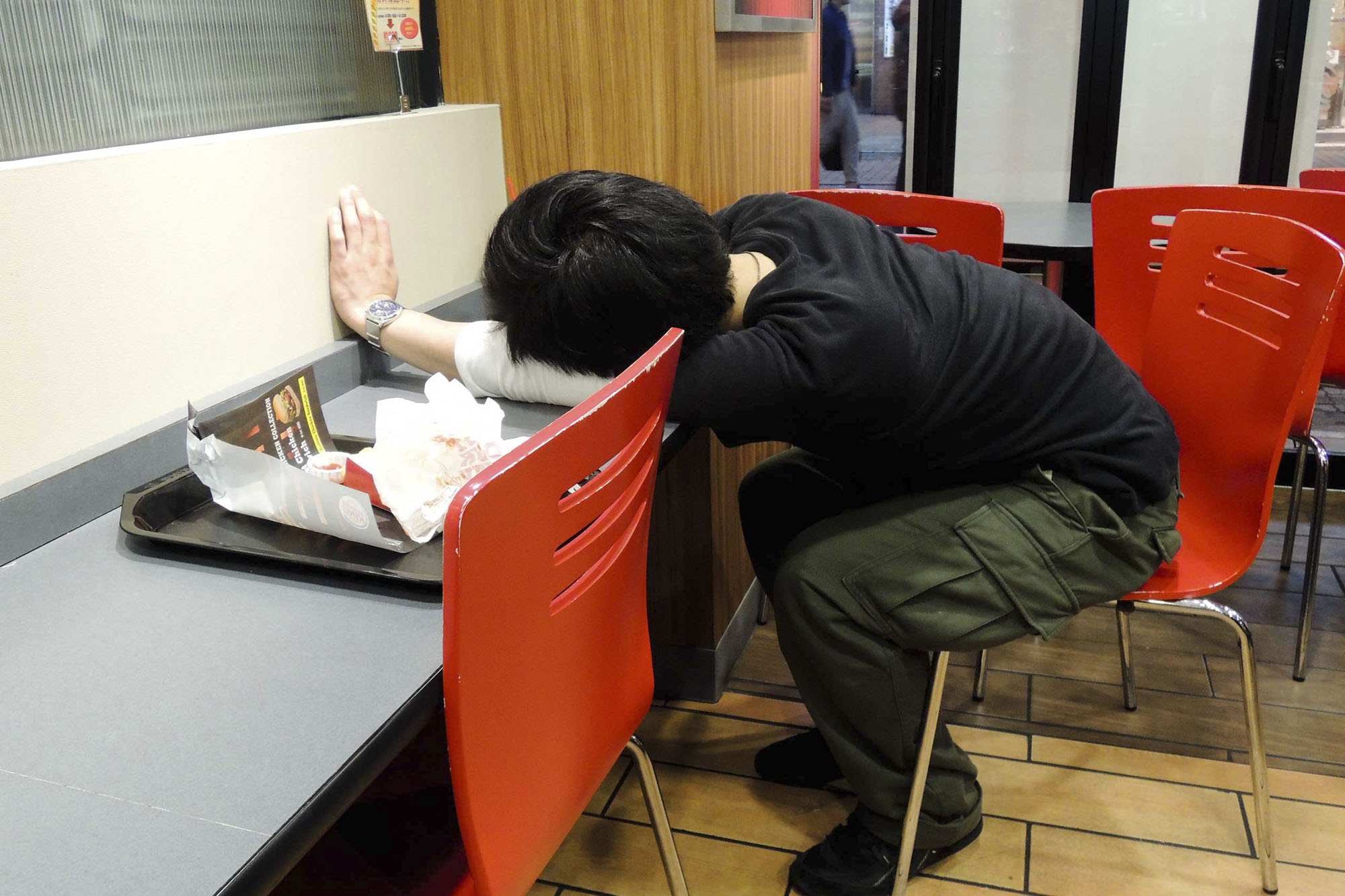 After a long night out in Tokyo they go to the nearby Mc Donald's. Instead of a meal, cups of soda or cheap coffee are being ordered. Everyone is seeking a comfortable place to take a nap until the first Metro starts up.

For a week we got up at half past three in the morning to witness this phenomenon. The cities of the world are starting to look more and more alike – you can find the exact same stores and chains everywhere. What took us by surprise about this place is that a universal format such as McDonald's can be temporarily transformed into a hotel.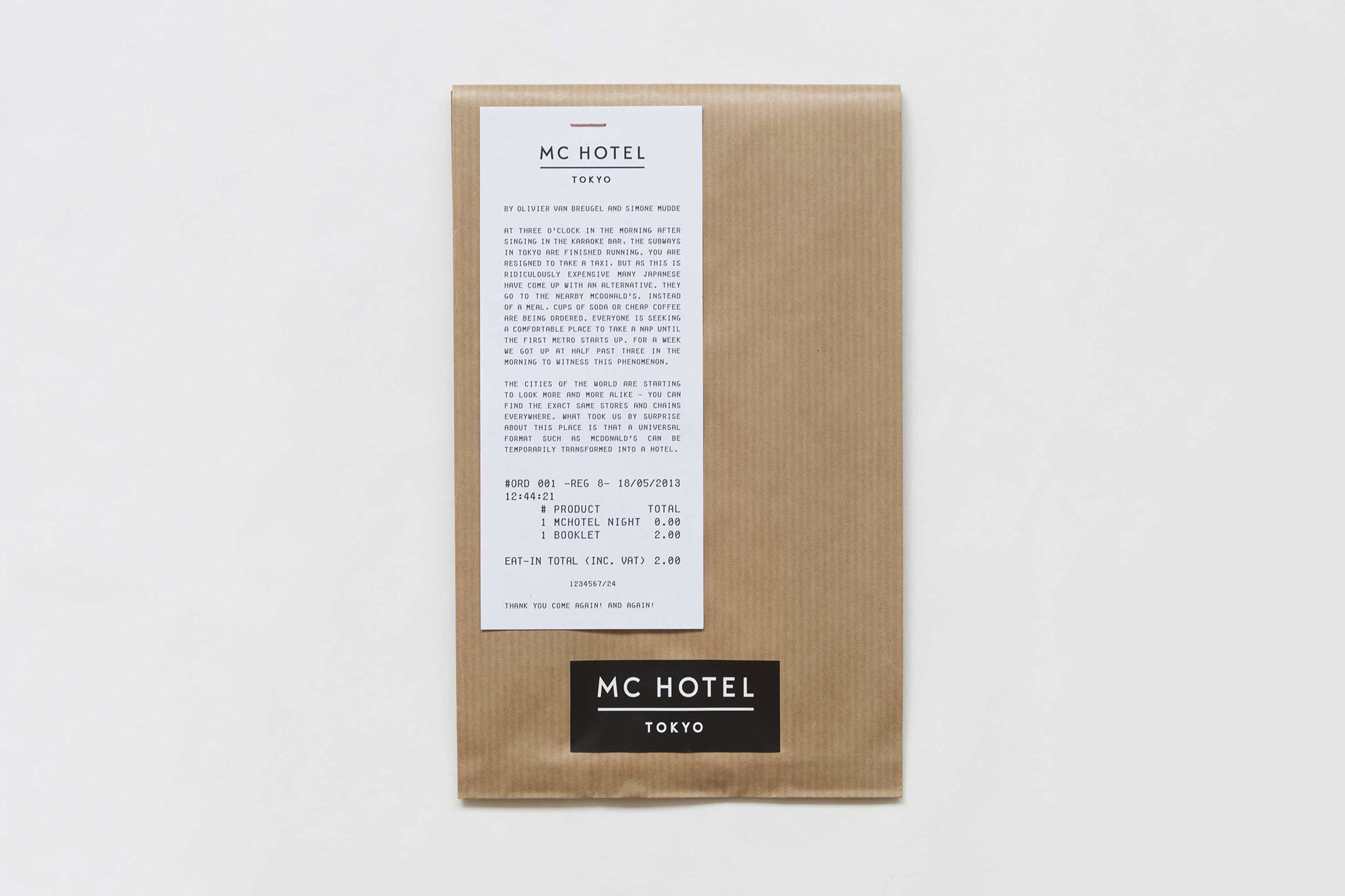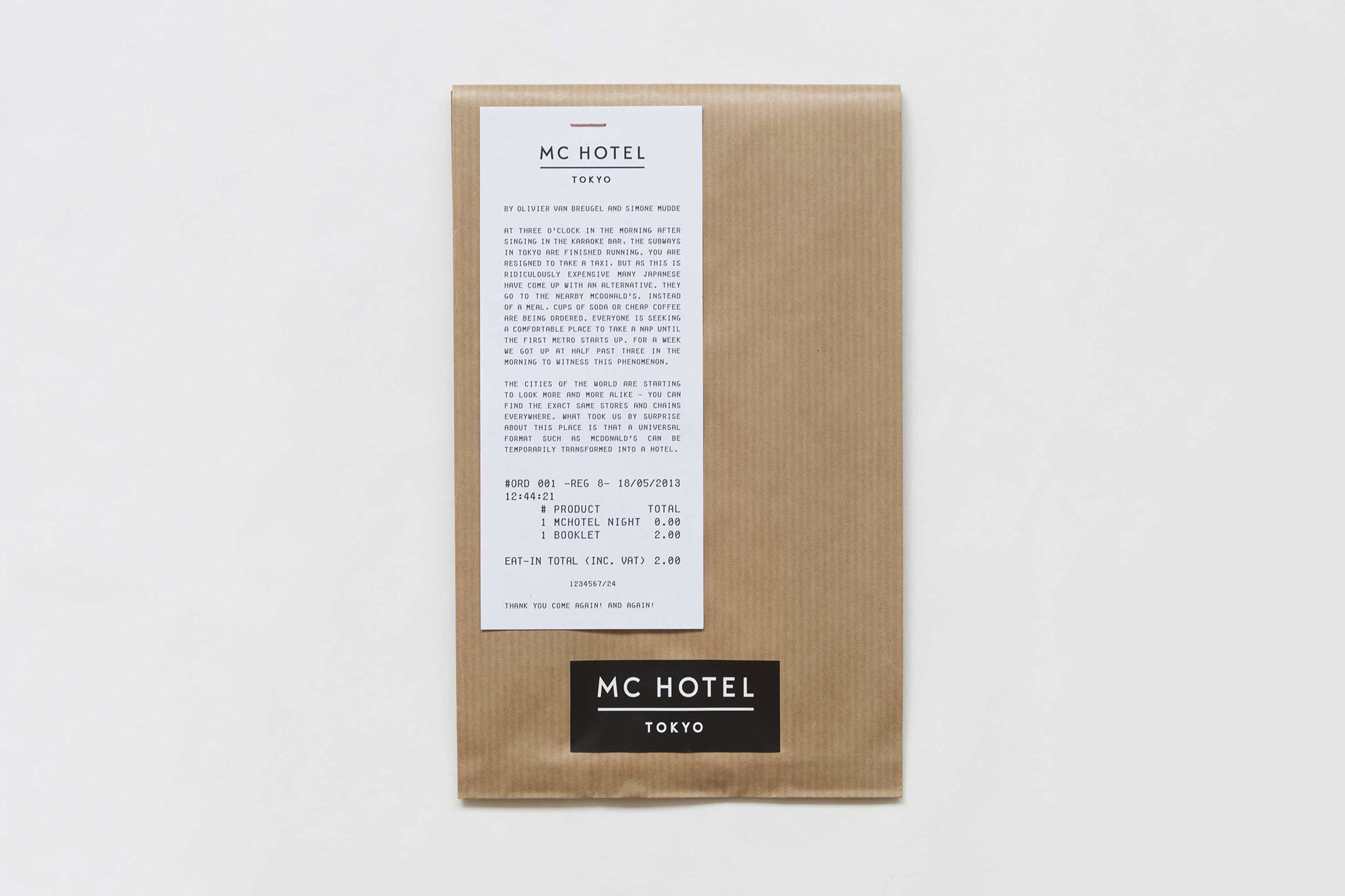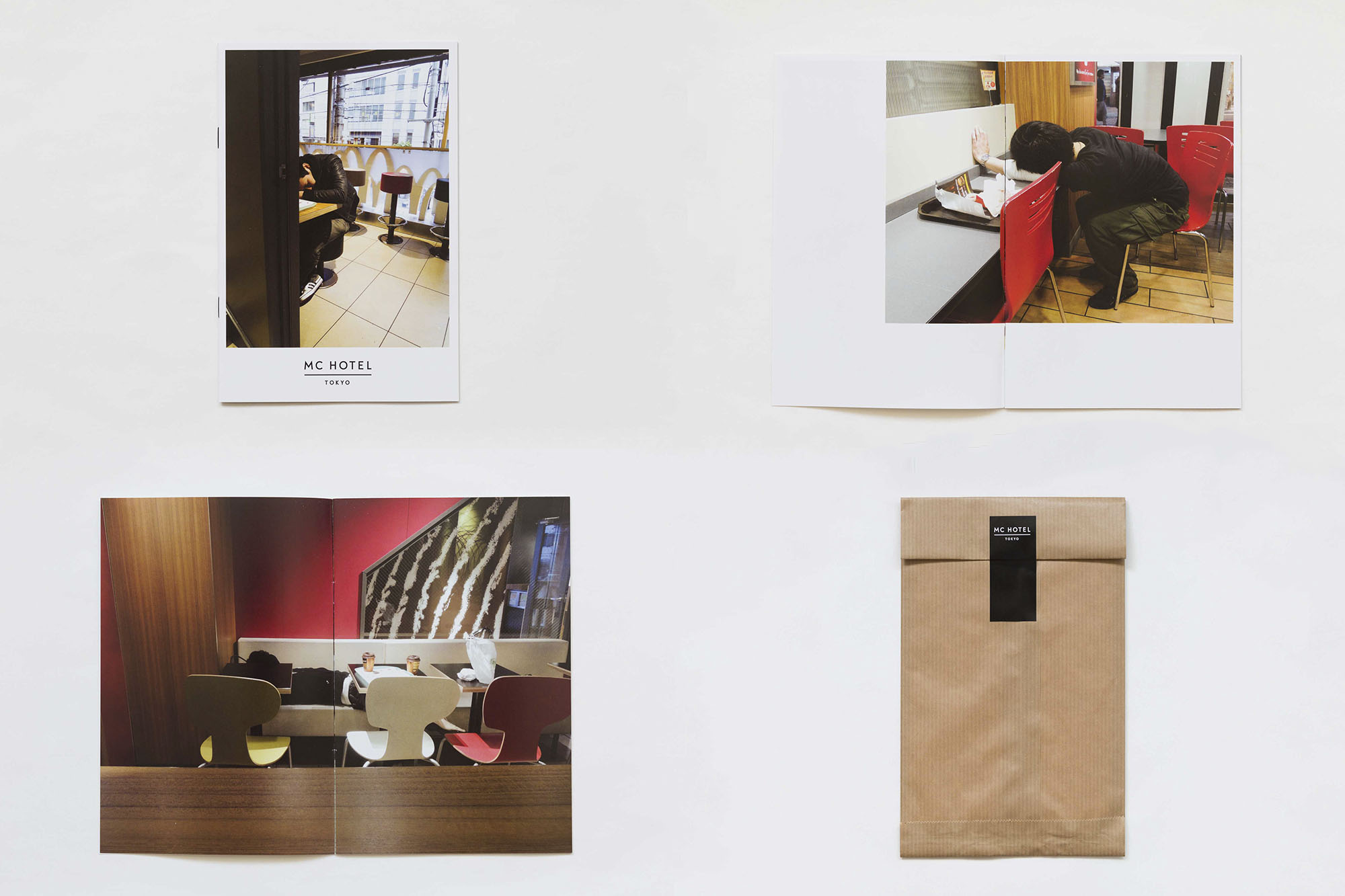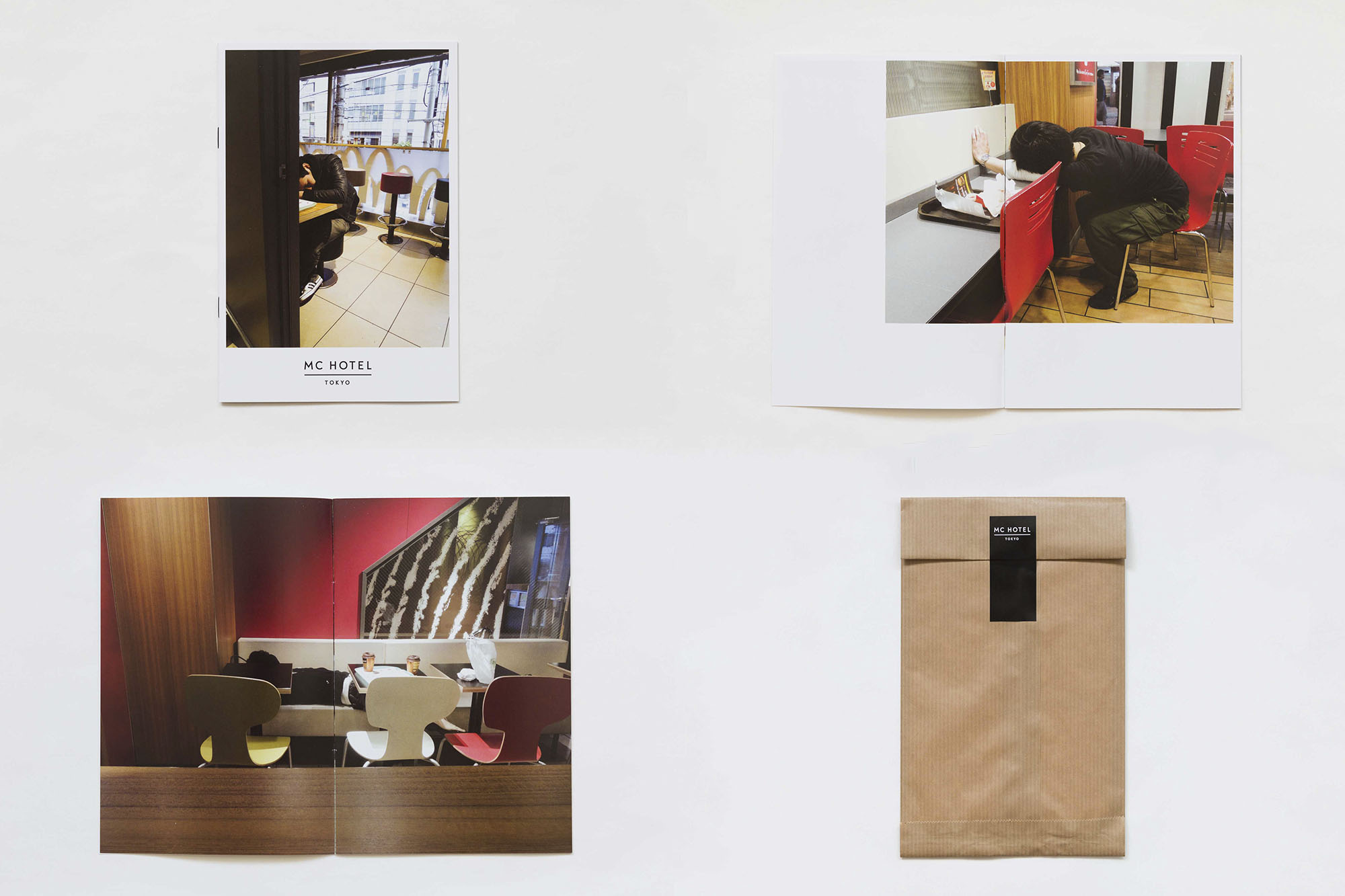 The concept of the publication is in line with the contents of the project so they emphasise each other. We've treated the publication as if it's a cheap burger from McDonald's.

Wrapped in a hamburger wrapper, in a brown bag with a paper receipt stapled on to the bag and for the price of a EuroDeal (€2,-). By wielding a high print run (2.500) and a low price the book has spread very fast. Since it's presentation at Fotofestival Naarden 2013 over 1.850 copies have been sold.

The McHotel publication has been acquired by Het Stedelijk Museum for their permanent collection.

Buy the publication


McHotel has been exhibited at Fotofestival Naarden, Galerie Ecker and Photoville New York.